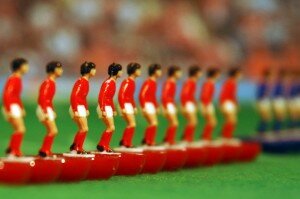 I attended Israel Gat's presentation at Agile 2010 yesterday called "How We Do Things Around Here In Order to Succeed".
The path an Agile roll-out should follow depends on the core culture of the corporation: control, competence, collaboration or cultivation. Irrespective of the specific culture, the Agile roll-out invariably tests cultural integration, wholeness and balance. It exposes inconsistencies between approach to customers versus approach toward other constituencies such as partners and employees. To create and capture lasting value, the Agile initiative must be linked to a coherent corporate culture. This workshop holds the details you need to know about how to forge this critical link.
The session drew parallels between an organization's culture and people's character. Israel defined culture as "how we do things around here in order to succeed" hence, the name of the session. From an organization's culture perspective, Israel divided the world into 4 quadrants (Control, Collaboration, Cultivation, Competence). The quadrant were derived from axis of 2 spectrum from Possibility to Actuality and from Personal to Impersonal. It turned out François decided to attend the same session which turned out to be useful since the group was divided into smaller group for the exercises. François and I join a group which we thought was most representative of our organization. Interestingly enough, we went with 2 different groups. Below is what I captured to be the essence of the Collaboration theme (what I thought represented Pyxis the most) and the Cultivation team (which François thought represented Pyxis the most). Note that the description came from the various groups and not the speaker.
Strengths
Weaknesses

Power and knowledge is distributed
Emerging and contextual leadership
Required maturity and commitment
Better buy-in from the group in the decisions being made since people feel part of the process
Group usually composed of generalists
Continuous learning and improvement of the group
Loyalty to the group

Chaos in critical situations
Let's have a meeting mentality
Failures aren't celebrated
Conflict avoidance by group members
Longer time to make a decision
Lacks specialists
No more 'stars' – ability to stand out of the group is eliminated
This group structure pathology is when relationships become more important then results.
Strengths

Weaknesses

Forgiveness
High engagement
Personal passion
Learning
Challenging
Creative
Easy to respond
Diversity
Trust
No problem is unsolvable
Loyalty

Fuzzy direction
Inability to prepare
Geared to the right personality / character
Hard to align
Can deter people
Spin in circles
Fear of conflicts
This group structure pathology is when subjective impressions by charismatic leaders over rules the objective data. At the end of the session, it was interesting to notice that we were probably both right in our assessment. It turns out, Pyxis is a Collaborative and Cultivating culture. Now is time to do something interesting with this information.