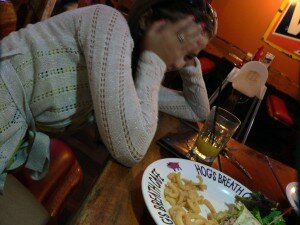 At the Agile 2010 Conference this week, out of the two hundred or so sessions presented, a number of them talked about the role of the manager in an Agile team. A few people believe managers are no longer necessary once the team has self-organized while others say people managers are still required. Either group failed to provide compelling arguments for their position.
The notion of self-organized teams keeps gaining visibility and acceptance. Those who have adopted the approach can't stop talking about the benefits. At the same time, people realize that managers are unlikely to disappear from the organizational landscape anytime soon. In this context, it is with a mixed-feeling that Agilists talk about the role of the people manager in an agile organization – mostly as something not so useful but that the team needs to keep around in order to maintain their autonomy – something similar to the appendix.
The most common explanation for the appendix's existence in humans is that it's a vestigial structure which has lost its original function – source wikipedia
Then a few things happened.
First, I got to attend Michael Spayd's session called "Blueprint for an Agile Enterprise: Plans, Tools & Tech to Build a Human Enterprise".
Want your whole organization to be more like an Agile team? Starting teams is well understood; expanding Agile to the organization is definitely not. Using 8 years experience applying organization development to Agile, we'll unfold a 7 layer organizational architecture for building a human enterprise. Each level has an overall perspective, specific tools and key practices. Part tutorial, part demo, we'll create a change plan for one participant's organization, exploring culture, leadership, change, team performance, and management's role. You'll leave with a plan template and many ideas – source Agile 2010 Program
Then, I went to Damon Poole's session called "Getting Managers and Agile Teams Out of Each Other's Hair".
One of the most talked about and least well understood concepts in Agile is the "self-managing" team. This session will provide a new perspective on self-management by examining the external roots of the practice and by taking a bottom-up look at what it is, the benefits, and how it works. We'll see how twelve widely adopted Agile practices contribute to self-management by reducing and/or redistributing traditional management activities. These practices provide a framework for delegation, communication and coordination; and encourage team ownership, commitment and accountability – source Agile 2010 Program
Finally, I also attended Jim Highsmith session called "What do Agile Executives and Leaders Do?"
In some circles agile executives and leaders are admonished to buy pizza and get out of the way. In others they are asked to be supportive of self-organizing teams. But leading agile organizations requires more. There are specific activities that help build agile organizations that can weather business turbulence. This session will explore those activities that an agile leader or executive must "do," including: revising performance measurements; facilitating self-organizing teams; developing strategies for operational, portfolio, and strategic agility; and assessing how agile to be source Agile 2010 Program
After the sessions, I sat in the lobby of the conference and read some of the blog feeds I subscribe to and came across these…
Obviously, something's up!
The role of a traditional people manager
In many organizations and depending on their level, people managers are expected to plan, direct, organize and control (Deming's Plan-Do-Check-Act) – more specifically, the role of the manager is to:
Define the individual objectives
Assign work to team members
Determine priorities of the tasks
Monitor progress of the activities
Make decisions for the team
Get visibility into the work of the team

Mentor and train employees

Protect the team's financial and human resources
Provide career development opportunities
Build relationships with other departments and teams
Motivate the team members
Communicate information
What self-organization removes from the equation
Once the concept of self-organized team is implemented, there are a few things that were traditionally the responsibility of the people manager that now fall on the team. The activities are:
Assigning work – team members now select their tasks instead of the manager

Determine priorities – team members now determine the order in which they should to complete their work
Monitor progress – team members track their own progress and make it visible and accessible to those who need to know
Make decision for the team – within the team, team members get to make their decisions
Get visibility into the work – team members track their own progress and make it visible and accessible to those who need to know
Mentor and train employees – when possible, team members may decide to implement a mentoring program within the team

Motivate – self-organized individuals are known to be more motivated than traditional teams, hence the reduced need for the people manager to retain this activity
So what is left for the people manager?
In order for the people managers to transform into Agile leaders and feel as part of the team, we already stated they need to modify their role. The agile manager will achieve higher level of performance and possibly increased personal job satisfaction by macro-managing – working with an increased perspective as opposed to getting into the details. As such, the activities the agile managers need to retain are to:
Define high level objectives for their team and department instead of focusing on the tasks
Determine priorities in the objectives of the team and department instead of the activities
Monitor progress toward achieving the objectives
Coach employees
Continue to protect the team's resources
Support employees in their career development
Build relationships with other departments and teams
I realize that this type of transition is easier said than done but with the willingness to recapture an important role as part of the team and with some external help, the traditional managers don't have to became extinct professionals.